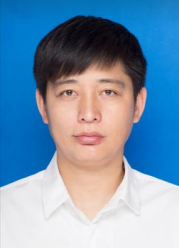 Prof. Zhenxin Nie
Yunnan vocational college of sports, China
Title: Basic logic and innovative development of sports industry
Biography
Prof. Zhenxin Nie is currently a Professor and Dean of the Yunnan Vocational College of Sports in Kunming, China. His research in Sports Humanities, Sociology and Physical Education and Training resulted in more than 20 academic papers and books and won the first prize in the National Teaching Achievement award, as well as more than 30 provincial and ministerial awards. During his career he has been involved in the following organizations and activities:
-- Member of Chinese Youth Campus Football Expert Committee
-- Member of National Standard Research Group for Teaching Quality of Higher School Physical Education
--Secretary-general of Yunnan School Physical Education Teaching Steering Committee
--Executive Chairman of the Yunnan Branch of National School Sports League
--Vice-director of Yunnan Campus Football Expert Committee
--Vice-director of Football Professional Committee and Club Professional Committee of Yunnan Students' Sports Association
Abstract:
1.Body flow is the basic logic of the sports industry, and drainage is the basic path.
2.Scientific campaigns promote healthy consumption and reduce medical consumption
3.Chronic diseases caused by insufficient exercise are one of the main contents of current medical consumption.
4.To do a good job in youth sports is to grasp the fundamental of the sustainability of the sports industry.
5.Posture, bone, blood pressure, muscle related diet, exercise control, mental health, and medical cooperation are the foundation of the sports industry